i've been playing world of warcraft since march-2005 and… ok, FINE, i'm not just a fan, i'm an addict. many moons ago, on my first trip into the hinterlands, i discovered "owlbeasts" and instantly HAD TO HAVE ONE. part bear, part owl/bird, part feral cat – they're adorable in their ferocity! big beast rawrs at me and i'm all, "aww, lookit it, isn't he cute?" (and then i club him with my mace, because that's, like, what you do!) when i finally had the chance, i created my own druid who could take on the same form, known as "moonkin".
looking for something to crochet, i decided to see if i could make my own version of the moonkin and ~voila~, boomie was borned: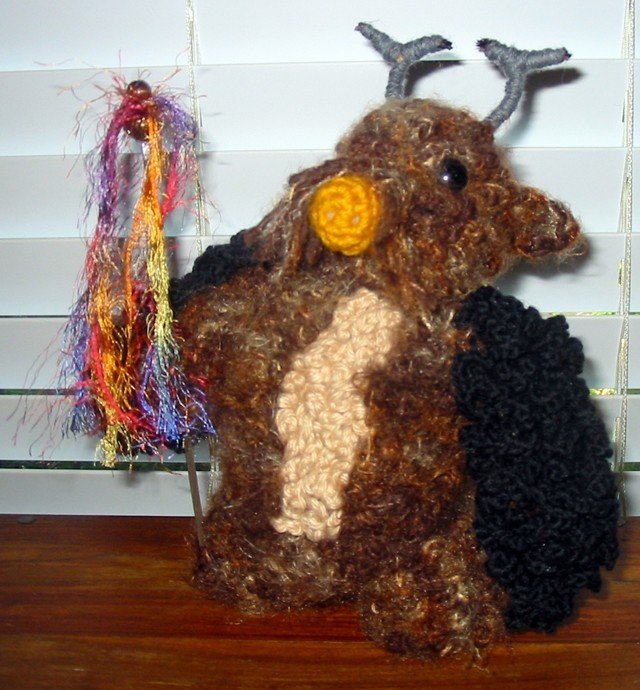 and now i'm selling Boomie, The Warcraft Moonkin Crochet Pattern at etsy!
he stands about 7 inches tall and he's soft, squishy, and cuddly!
if you cannot crochet and would be interested in ~the finished product~, drop me a line!